-When will my package arrive? Can I track my package?

Yes, you can track your parcel by entering the order number sent by GLS via e-mail on the Parcel Tracking site. Your order will be handed over to the delivery service in 2-3 business days.

-I couldn't pay for my order due to failed payment. What can I do?

Please check your transaction and place your order again in order to get your package. If the package is delivered to a Hungarian address, you can choose to pay cash on delivery by credit card. Please note that we charge 199 HUF for this paying method. If you choose to pay cash on delivery, please contact us.
-I can't add my address at the checkout, what can I do?
Please select your country first to be able to add your address at the checkout. After selecting your country your address will be accepted.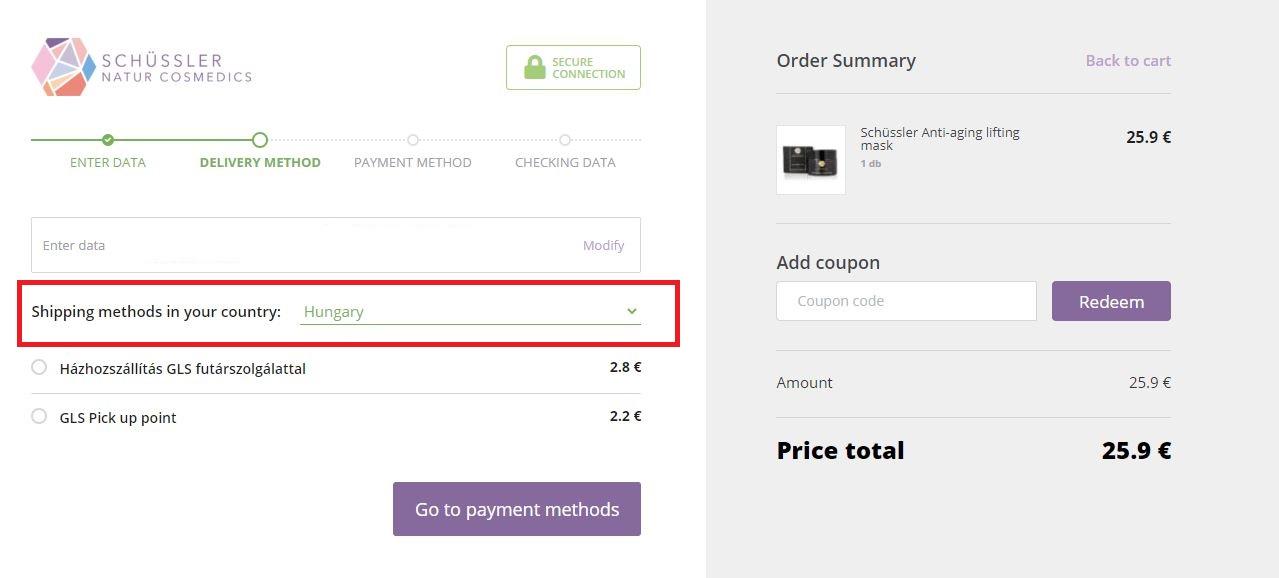 -How can I add my coupon?
Please make sure your coupon is valid for the products you'd like to purchase and if there's a minimum purchase limit to add that coupon. Type your coupon precisely at the checkout and click 'Redeem' to validate your coupon.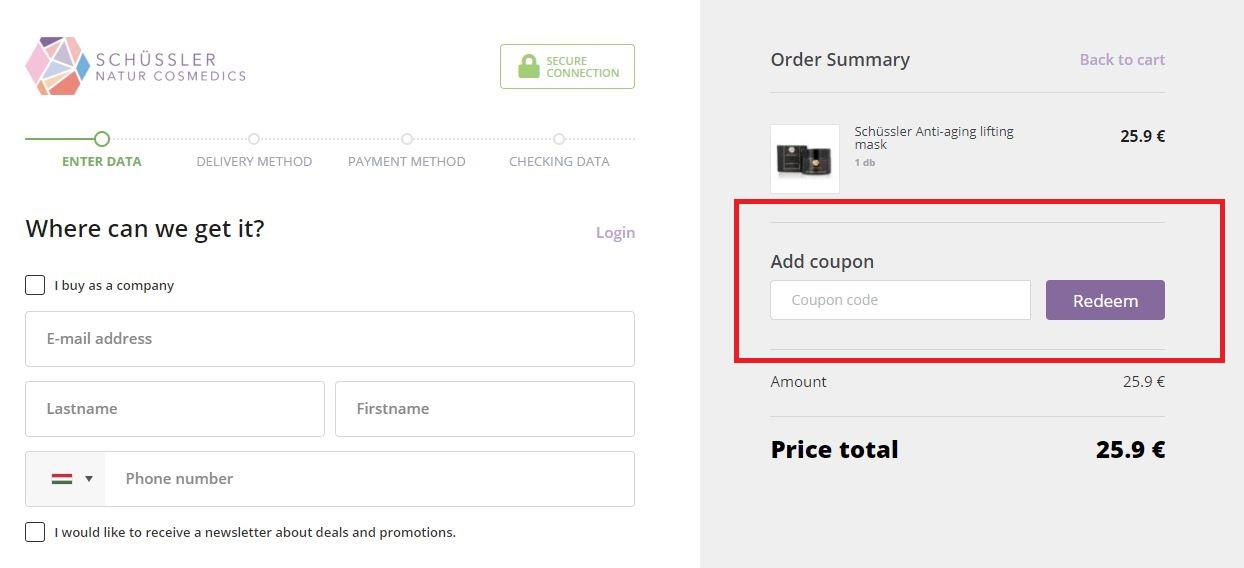 -Are Scüssler Natur CosMEDics products cruelty-free?
Testing cosmetic products on animals is banned in the European Union and regulations are created to ban animal tests outside of the European Union as well. We love our furry friends, that's why our products are not tested on animals and are 100% cruelty-free. 
-Are the ingredients of Schüssler Natur CosMEDics organic or plant-derived? 
All our products are made of 100% natural ingredients and we use hypoallergenic scent to ensure nurturing and caring even for those with the most sensitive skin. 
-I have very sensitive skin and almost every product irritates it, should I try Schüssler Natur CosMEDics skin care products? 
We encourage you to try our products made from carefully picked, innovative and 100% natural ingredients with hypoallergenic scent to prevent any irritation. 
-Do the products of Shüssler Natur CosMEDics contain parabens? 
No, all of our products are free from parabens.
-I'm pregnant, can I use Schüssler Natur CosMEDics products? 
Our products are safe to use during pregnancy as they contain Schuessler's tissue salt in concentrations that are not harmful to the embryo. 
-Why Schüssler Natur CosMEDics?
Schüssler Natur CosMEDics is the only brand that offers natural cosmetic products containing Schuessler's tissue salts that nurture skin on a cellular level. 
-I have an implant, can I use a product that contains Schuessler's tissue salt Silica?
It's safe to use our products enriched with Silica if you have implants as our creams do not contain Silica in a high concentration that can dissolve implants.
-Can I use Schüssler Natur CosMEDics products to heal my skin disorder?
This is a frequently asked question. Schüssler Natur CosMEDics products are not considered medicine or pharmaceutical products, so in case you have a skin disorder, please consult your dermatologist.
-How do Schüssler Natur CosMEDics products work?
The Schuessler salts found in our natural cosmetic products stimulate skin to restore itself and keep a healthy balance. Continued use helps skin manage different types of deficiencies effectively on its own.